Exceptional 
veterinary care in Albany, MN.
Welcome to Lake Country Veterinary Service, your local veterinarians in Albany. We're pleased to provide a wide variety of veterinary services for animals in Albany and surrounding areas.
To our valued clients:
The last year and a half have brought many changes and challenges. One challenge the veterinary profession has faced is the rapid growth of pet ownership. We saw a 6% increase in pet ownership last year compared to the average 1%.  This is super exciting and we are happy for all these pets and their families but it has stressed the veterinary staff and our schedules.  Please know we are doing the best we can to accommodate you and your fur babies.  
This has in turn put more pressure on our emergency clinics. Our local St. Cloud emergency clinic has faced major staffing issues, as is being seen nationwide, with veterinarians leaving the profession at a very high rate. Please call the emergency clinic before heading there to make sure they can accommodate you.  The nearest emergency service may be in the twin cities or Fargo. With this being said, if you do not have a true emergency, consider waiting and calling our office when we open the next business day.  This gives the staff time to see more emergent/life threatening cases.
Thank you for understanding and working with us.  We enjoy seeing you and your fur babies.
Sincerely,
LCVS Staff
BluePearl Pet Hospital | St. Cloud, MN | Emergency Vet (bluepearlvet.com)
BluePearl Pet Hospital | Arden Hills, MN | Emergency Vet (bluepearlvet.com)
BluePearl Pet Hospital | Eden Prairie, MN | Emergency Vet (bluepearlvet.com)
BluePearl Pet Hospital | Blaine, MN | Emergency Vet (bluepearlvet.com)
Emergency and Critical Care | Veterinary Medical Center – University of Minnesota (umn.edu)
About Allied ER Veterinary Service – Vet in Eau Claire, WI 54703 (location in Anoka and Minneapolis)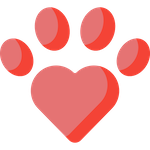 Every Pet Is Treated With Love
Lake Country Veterinary Service PA is a full-service veterinary medical facility, located in Albany, MN. The professional and courteous staff at Lake Country Veterinary Service PA seeks to provide the best possible medical, surgical and dental care for their highly-valued patients.
We are committed to promoting responsible pet ownership, preventative health care and health-related educational opportunities for our clients. Lake Country Veterinary Services PA strives to offer excellence in veterinary care to Albany, MN as well as St. Cloud, Freeport, Avon, and other surrounding areas.
Please take a moment to contact us today, to learn more about our veterinary practice and find out more information about how Lake Country Veterinary Service PA can attend to the needs of you and your cherished pet.
In addition to our traditional veterinary services, we offer integrative/holistic services – laser, osteopathic manual therapy, acupuncture, herbs, and essential oils therapy.
Experience the 
Fear Free Difference
We treat your pets as we would treat our own! We are committed to ensuring pets experience a visit free of fear, anxiety and stress.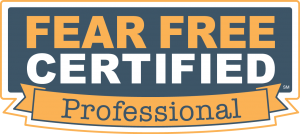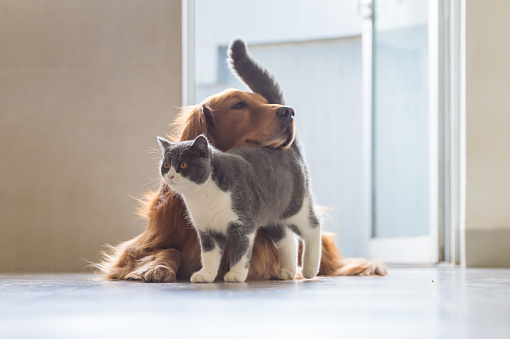 Dogs and Cat Care
We know how much your pets mean to you, and that is why we treat them as our very own. Whether you're here for wellness exams and vaccinations or for diagnosis of an ill pet, you'll find every one of our team members dedicated and knowledgeable.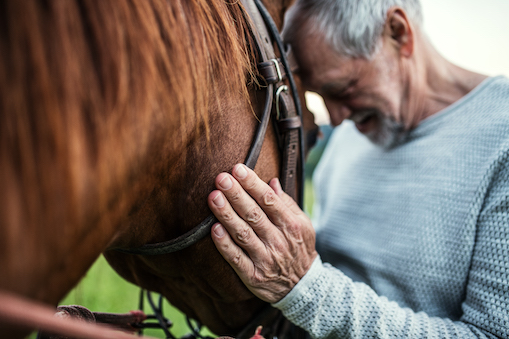 Equine Veterinary Care
At Lake Country Veterinary Services, your horse will be in great hands! From wellness and deworming, to Coggins testing and even acupuncture, we'll help your horses stay healthy to give you more time to share the bond you made.
Large Animal Care
Whether you're looking for expertise in herd management, reproductive services, help for an ill cow, emergency services, or help with protocol management based on your farm, your animals will be in good hands with our team of veterinary experts.
We love your pets as if they were our own!
We offer the following veterinary services:
Pet wellness and vaccination programs to prevent illnesses
Animal medical services for diagnosing and treating health conditions
Pet surgery including spay and neuter
Pet dental cleanings and treatment to avoid serious dental diseases
Professional Pet Grooming
Here at Lake Country Veterinary Service, we always welcome new clients and patients to our full service veterinary practice in Albany.
We are proud to announce that our veterinarians, Dr. Wendy Womack, Dr. Sam Beech & Dr. Jennifer Revermann, are Fear Free Certified Professionals! What is Fear Free? Glad you asked! Check out what our Fear Free Commitment to you and your pet below.
What is a Fear Free Veterinary Visit?
We want your pets to have a safe and stress free hospital visit every time they need veterinary care. From the car ride to our clinic, to the visit itself, we are here to help reduce Fear, Anxiety, and Stress in your pets.
How YOU can help:
-Bring your pets hungry! We will offer your pets treats to ease their stress and try to comfort and calm them.
-If your pet has treats or toys that they love, bring them with!
-If you are a cat owner, try placing the carrier off of the floor (and onto a bench), this will help your cat see the surroundings better!
T.G., Facebook Review
Great vet clinic. All the doctors really go above and beyond in the way they care for their patients.
Dr. Wendy has saved 2 of my cats with her great surgical skills.
Dr. Jenny is fantastic with my goats as well as the cats. She can use acupuncture in addition to traditional medicine. If I have an unusual problem with a goat, she WILL find the answer.
I've used this clinic for 12+ years.
N.J., Facebook Review
The vets at Lake Country have always been so wonderful for our fur babies. Even though we moved further away from the area, we keep coming back because of the service we recieve. The hours are always more convenient than most vet offices, they will squeeze our pets in when there's an emergency, and they are always willing to listen, offer advice and not to rush us or push any unnecessary treatments. I would not hesitate to recommend them to anyone searching for excellent veterinary care!
A.B., Facebook Review
I am so highly impressed with Lake Country! Last week my cat was having issues so I called them and they were able to squeeze me in at the end of the day (which is the only time that worked for me). They were thorough and not pushy with treatments, just offered what they thought would be helpful. A few days after the visit I got a card welcoming us, along with info about their hours and a magnet. Then today, a week after the appointment, they called to check on our cat to make sure things were going better. I'm so impressed with their service and we will definitely be going back to them for future needs!
Product Specials & Rebates
Lake Country Vet wants to make sure that you get the best preventative care as possible, at a price you can afford! We offer rebates for most of our flea & tick and intestinal parasite prevention programs.
Bravecto is a 12-week flea and tick prevention program that we offer at Lake Country Vet. This brand is a chewable pill that acts and tastes like a treat! There are two rebates available:
– Bravecto Buy 2 get $10 rebate
-Buy 4 get $25 rebate
Frontline is a monthly flea and tick preventative that is applied topically. The rebates that are available for this product include:
– Buy 6 doses get a $10 rebate
Interceptor PLUS is a one-month chewable tablet that helps prevent heartworms and intestinal parasites. Interceptor prevents heartworm disease and treats and controls adult hookworm, roundworm, whipworm, and tapeworm infections. Rebates that are available include:
–Buy 6 doses get a $6 rebate
-Buy 12 doses get a $15 rebate
Heartgard is another one-month chewable heartworm and intestinal parasite prevention program. Heartgard is specialized for treating and controlling 3 species of hookworms and 2 species of roundworms, while also killing heartworms in the larvae stage. Rebates available include:
– Buy 12 doses get a $15 rebate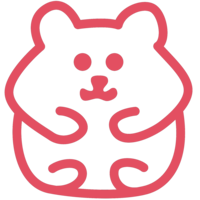 Moments from Behind the Scenes
We're "Your other family doctor with caring Minnesota hearts!"