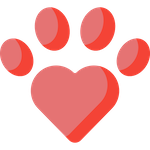 The Best Possible Care for Your Pets
Acupuncture
Acupuncture is a series of needles placed at specific points to help the body find balance for the musculoskeletal system. Conditions that may find benefit from acupuncture include:
Laser 
Laser is the use of specific wavelengths of light to create therapeutic effects. This helps to improve healing time, reduce pain, increase circulation and decrease swelling.  Laser is used post-op on most surgeries.  It can also be used therapeutically for individual cases.
Herbs and Essential Oils
We utilize safe and therapeutic herbs for the care of your pet.  Our essential oils and Chinese and Western herbs treat many conditions.
Osteopathic Manual Therapy
Osteopathic Manual Therapy addresses orthopedic, organ related, vascular, lymphatic, and fascial restrictions. Manipulations are gentle, safe and effective treatments to restore the body to proper form so function can be returned.
Wellness and preventive medicine
Dentistry
Senior Pet Wellness
Vaccinations
Behavior Counseling
Fear, anxiety or stress
Urination around the house
Aggression/Submission
Other behavior issues
Integrative Therapies
Acupuncture
Laser Therapy
Herbs & Essential Oils
Osteopathic Manual Therapy
Equine Veterinary Care
Wellness vaccines and deworming recommendations
Coggins testing through laboratory examination
Acupuncture
Large Animal Veterinary Care
Reproductive Services
Herd Health
Small Ruminants – herd health and individual care for sheep and goats
Protocol Management – based on farm's needs
Sick cow
Necropsy
Emergency -including after hours