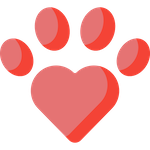 The Best Possible Care for Your Pets
Wellness Exams
From nose to tail, we want your pet to enjoy the benefits of good health. Annual veterinary exams for adult pets and routine visits for puppies, kitties, young pets, and senior pets can do just this. Your pet may not be able to speak, but wellness checks can speak for them and support the best quality of life for your companion animal.
During your pet's wellness exam our veterinarians and team will:
Check your pet's heart health, including, heart murmurs, abnormal heart rhythm, and signs of heart disease

Provide a dental check, examining for infection, impaction, gum soreness and disease, plaque, and tartar

Listen to your pet's lungs

Evaluate your pet's eyes and ears

Assess the health status of your pet's skin, abdomen, lymph nodes, joints, and muscles

Administer vaccines and prescribe preventative medicines

Consult you on your pet's behavior, diet, exercise, and answer any questions you may have

Perform blood tests and other lab tests to analyze your pet's overall health and to check for parasites
Parasite Prevention and Control
Parasites can have a serious effect on your pet's health through infection and disease. We can diagnose and safely treat external, intestinal, and other internal parasites to protect your pet. We can also prescribe preventative medicine to continue to keep your pet and family safe from a parasite infestation.
We treat and offer prevention for fleas, ticks, heartworms, ear mites, roundworms, hookworms, tapeworms, mange mites, and more.



Dental Care
We provide comprehensive care for your pet's oral health. We can provide your pets with oral health wellness checks, cleanings, polishings, extractions, and oral surgery.  We know that dental pain and problems can go deeper than the gums, which is why we use effective, cutting edge digital dental radiology to diagnose your pets' dental needs.
We recommend annual dental exams to verify healthy gums and teeth. Regular dental exams and maintenance support a healthy mouth and prevent pain, discomfort, and other health issues. 
Senior Wellness
Although the age at which dogs and cats are considered a senior can vary by breed, we like to see them for annual exams.  Like people, older pets have an increased risk of kidney disease, heart disease, cancer, diabetes, liver disease, senility, and general weakness. Staying on top of these issues helps improve the quality of life for your pet in the senior years. Mobility challenges and behavior changes are also more common with older pets.
Wellness and preventive medicine

Dentistry

Senior Pet Wellness

Vaccinations
Integrative Therapies
Acupuncture
Laser Therapy
Herbs & Essential Oils
Osteopathic Manual Therapy
Behavior Counseling
Fear, anxiety or stress
Urination around the house
Aggression/Submission
Other behavior issues
Saying goodbye to your pet is one of the hardest things we do as pet owners. We will work closely with you to help guide and prepare you.
Equine Veterinary Care
Wellness vaccines and deworming recommendations
Coggins testing through laboratory examination
Acupuncture
Large Animal Veterinary Care
Reproductive Services
Herd Health
Small Ruminants - herd health and individual care for sheep and goats
Protocol Management - based on farm's needs
Sick cow
Necropsy
Emergency -including after hours