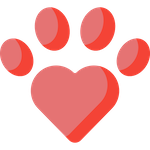 The Best Possible Care for Your Pets
Spay and Neuter
Benefits of sterilization include a longer lifespan, reduced risk of mammary gland and testicular cancer, no heat cycles or roaming behavior, and less aggressive behavior by both males and females. 
Orthopedic Surgery
Our doctors offer basic orthopedic surgery. We have two Board-Certified surgeons we work in our facility that do surgeries, as our staff assists and provides after care.
Other Surgical Procedures
Trauma repair
Cystotomies
Mass Removals
GI Surgery
Eyelid Surgery
Enucleation
Wellness and preventive medicine

Dentistry

Senior Pet Wellness

Vaccinations
Integrative Therapies
Acupuncture
Laser Therapy
Herbs & Essential Oils
Osteopathic Manual Therapy
Behavior Counseling
Fear, anxiety or stress
Urination around the house
Aggression/Submission
Other behavior issues
Saying goodbye to your pet is one of the hardest things we do as pet owners. We will work closely with you to help guide and prepare you.
Equine Veterinary Care
Wellness vaccines and deworming recommendations
Coggins testing through laboratory examination
Acupuncture
Large Animal Veterinary Care
Reproductive Services
Herd Health
Small Ruminants - herd health and individual care for sheep and goats
Protocol Management - based on farm's needs
Sick cow
Necropsy
Emergency -including after hours